Diamonds In
The Rough, Book 6
Regency Romance
Release Date: November 17, 2020
He's breaking the rules for one woman, and coming dangerously close to
falling in love…
Simon Nugent, Earl of Fielding, knows he's flawed. He's arrogant, possessive, and haunted by a terrible choice he made long
ago. So when a former friend's daughter gives him the chance to do a good
deed, he grabs it. Except he'd like to grab her as well and teach her a thing or two about kissing.
If only she weren't so damn stubborn.
Ida Strong wants one thing – justice on behalf of her father. She has no
room for anything else, in spite of her growing and (at times)
inexplicable attraction toward a certain earl. But for a woman who knows
what betrayal tastes like, placing her trust in others is hard. Risking
her heart, would be downright foolish. Until it's the only thing that
seems to make sense.

Other Books in the Diamonds In The Rough Series:
A Most Unlikely Duke – Diamonds in the Rough, Book 1
The Duke of Her Desire – Diamonds in the Rough, Book 2
The Illegitimate Duke – Diamonds in the Rough, Book 3
The Infamous Duchess – Diamonds in the Rough, Book 4
The Forgotten Duke – Diamonds In The Rough, Book 5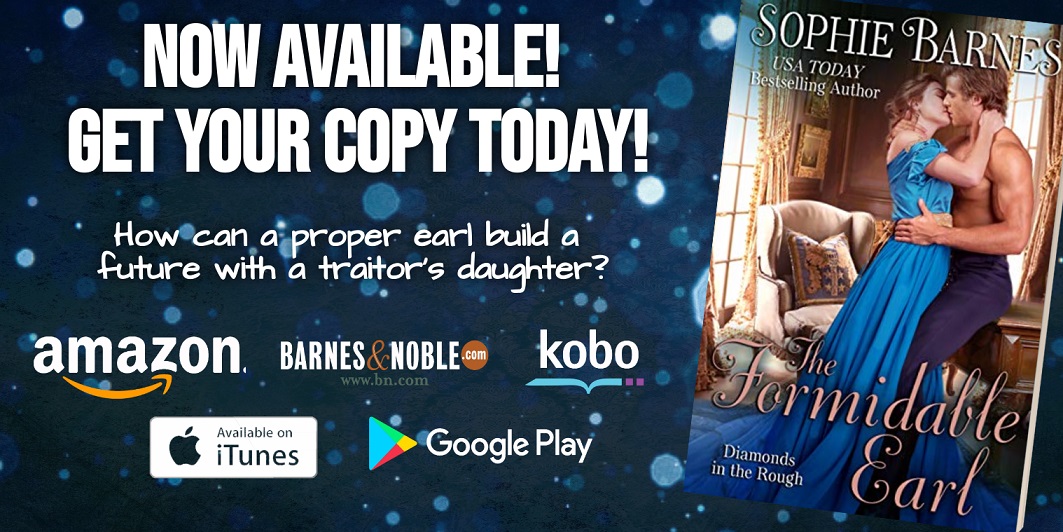 https://widget-prime.rafflecopter.com/launch.js
Barbara's Review:
Wow! This was an exciting, page-turner of a book! I couldn't put it down. Not only did we finally get to see Simon and Ida get their stories, but we also got wonderful visits with several former 'rough diamonds' as well. The writing is excellent, the story is well-plotted and well presented, and the characters – well – OMGoodness, the characters are wonderful. We originally met Simon in the first book of the series, A Most Unlikely Duke, and he definitely did not make a good impression. Then, we met the sweet and lovely Ida in the fifth book, The Forgotten Duke. You don't have to have read those books to enjoy this one, but – goodness, they were GREAT books.
Simon Garrison Nugent, Earl of Fielding, is … boring, strait-laced, proper, judgmental, prideful, and has a sterling reputation among the ton. He's never set a foot wrong – never done anything out of bounds. He's definitely NOT a rogue – he doesn't even visit brothels. Well, he hasn't before, but after a visit with a couple of friends at White's – when they told him he was boring – he decided he'd do something really daring and go to a brothel – just to show them. The brothel he chooses is Amourette's and goodness is he in for a shock at just how non-boring his life is going to become. As he walks in, there is no one there to greet him, so he gets arrogant when he notices a woman standing, partially hidden, on the landing. He demands she come down and when she does, he thinks he recognizes her – and makes a loud, unmistakable utterance about her being Matthew's daughter. GROAN…
Ida Veronica Strong's father was convicted and hung for treason four years prior and Ida has been living in hiding at Amourette's since then – she doesn't work there, she just lives there with the owner who is her aunt. She's been hidden away because attempts have been made on her life. She knows her father was innocent and she loudly vowed to find and punish the real traitor – and he took her seriously because attempts have been made on her life. Now, a boorish oaf has announced to all of the patrons just who she is and she has to flee – again.
Simon served with Ida's father in the wars and he liked him very much. Matthew actually saved Simon's life, and Simon deeply regrets that he didn't speak up when Matthew was accused of treason – but it all happened so very fast. Now, it seems he's failed Matthew's daughter as well. It seems he just keeps failing people – but he'll do whatever he can to make things right for Ida.
The book is action-packed, fast-paced, and exciting. You'll enjoy solving the mystery and finding the real traitor, and you'll absolutely love the romance. It takes Simon a while to work through all of his feelings and watching him get it is entertaining indeed.
About the Author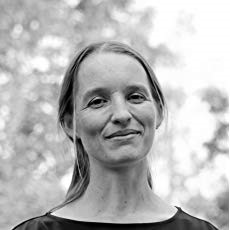 Born in Denmark, USA TODAY bestselling author Sophie Barnes spent her youth traveling with her parents to wonderful places all around the world. She's lived in five different countries, on three different continents, and speaks Danish, English, French, Spanish, and Romanian. But, most impressive of all, she's been married to the same man three times—in three different countries and in three different dresses.  
When she's not busy dreaming up her next romance novel, Sophie enjoys spending time with her family, swimming, cooking, gardening, watching romantic comedies and, of course, reading.  
 Contact Links  
Purchase Links